For the most part I think technology tools (apps, SAAS, etc.) will help you accomplish your goals more effectively. I'll use myself as an example, in order for me to home school 4 kids with my wife, run 3 businesses, write books, record podcasts, regularly adventure in our RV, and to leave enough time for self care, I need to be really healthy and organized. Above and beyond any tech tool I use to accomplish my goals, I need a great team and lots of time for planning and analyzing results.
Smartphone Apps
The App Store has over 235,000 apps for people at work. I only use a handful of apps that are necessary for me to avoid getting on my desktop. These apps make communication easier for me, my team and customers. Wordle and Lumosity are in my category of self care apps. I've used meditation and healthcare apps in the past, but I feel they're too invasive. I intentionally left out Financial apps, as I feel that is a very personal and private choice for most. As for security, checkout your iOS or Android system to make sure your privacy and security settings are up to date. I use Pure VPN on my smartphone, a password app and only use browsers and search engines like Brave, Duck Duck Go and Firefox.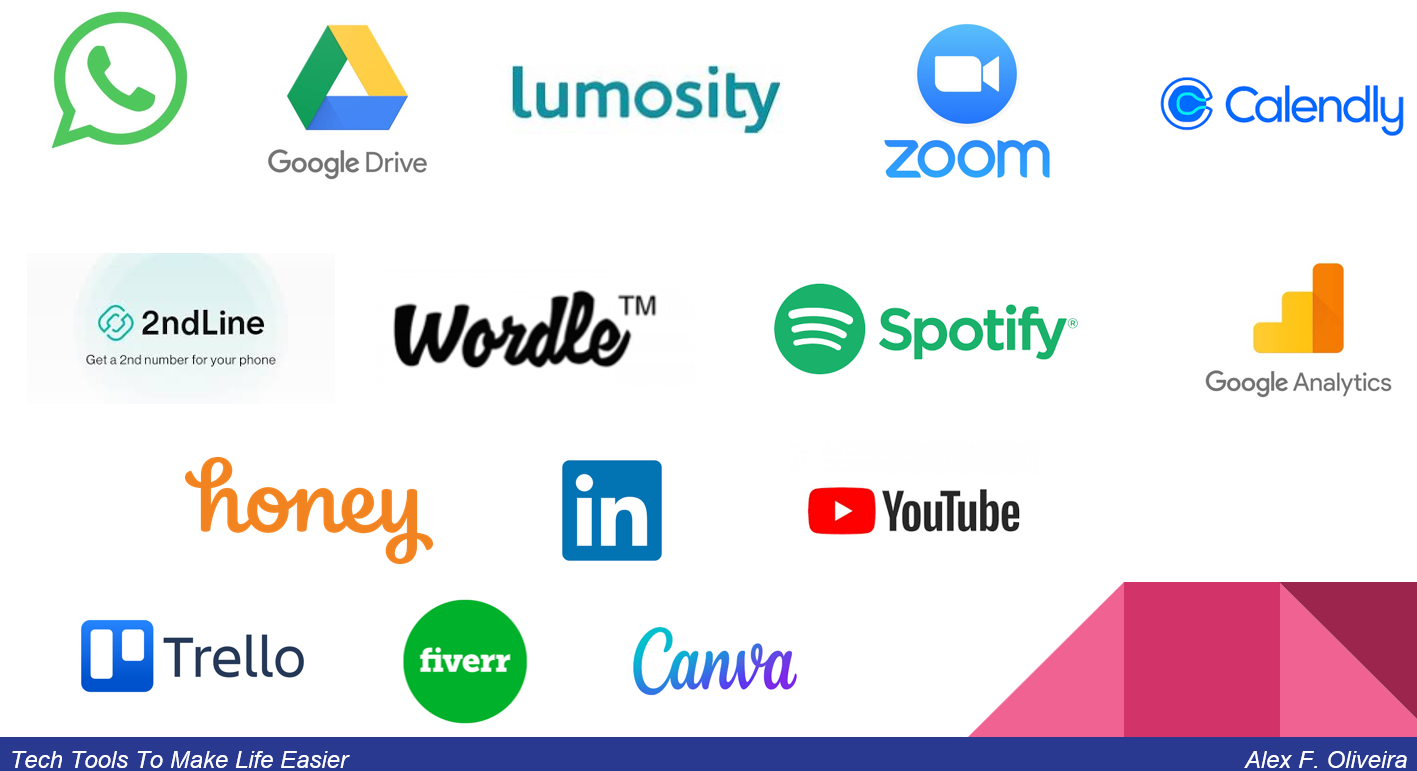 All-In-One Business Tool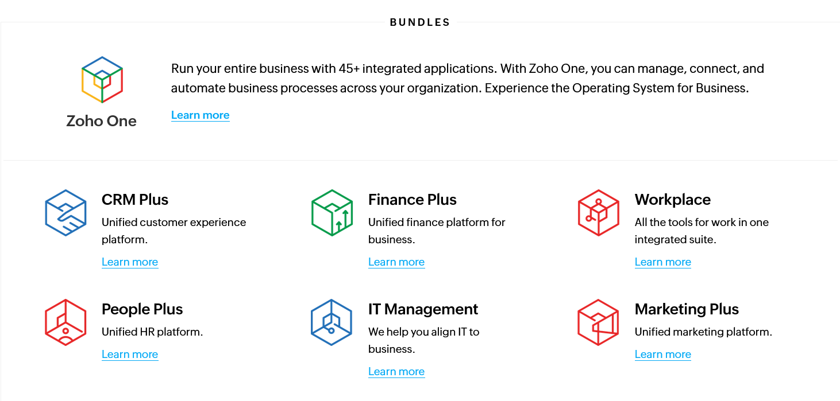 I like Zoho One to manage all my businesses. I'm able to integrate other platforms and manage all the data in one place. You may want to checkout other competitors like Monday & Odoo. When it comes to talent acquisition there are thousands of companies and apps that specialize in helping you get the best people on your team. But if you're a solopreneur or small business owner with a small budget I recommend Test Gorilla for the skills assessments portion of your hiring process.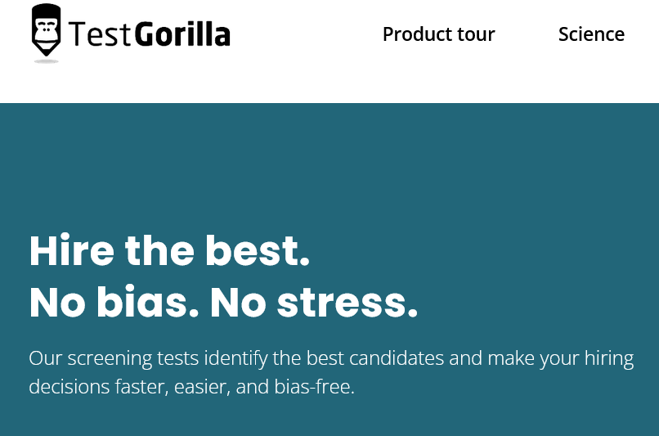 Customer Care
Do you have a system for measuring customer satisfaction? Do you use the NPS or VOC methodologies? It's important to understand how your customers feel about your products and services. One way to do that is to ask for Reviews. "Canvas8 research found that, in 2020, 89% of global consumers check online reviews as part of their online buying journey, and 49% of global consumers consider positive reviews one of their top 3 purchase influences."
If you've not conducted a survey in years, this may be the best time to understand how the pandemic has changed your customer's behavior. Take a look at the McKinsey & Company report to learn more about the changes in consumer behavior across every industry. In this report McKinsey outlines 3 change forces—economic downturn, preference shifts, and digital acceleration. COVID-19 is changing how consumers behave across all spheres of life. We see new behaviors emerging across 8 areas of life (eg, surge in e-commerce, changing of brand preferences, higher unemployment). Think about Entertainment, Disney Plus achieved in 5 months what took 7 years for Netflix.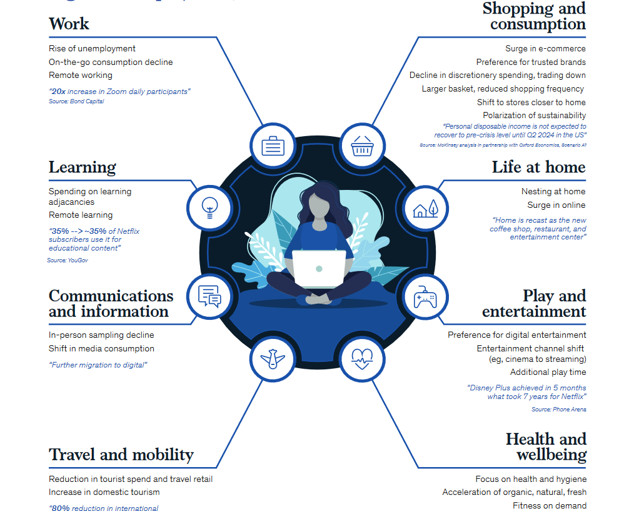 Do you have Chat on your website? If not you may want to ask your prospects and customers whether they would like a Chat feature on your website. Even if you have a good customer service team, there are times when you're not available and that visitor just wants a quick answer. Check out Tawk!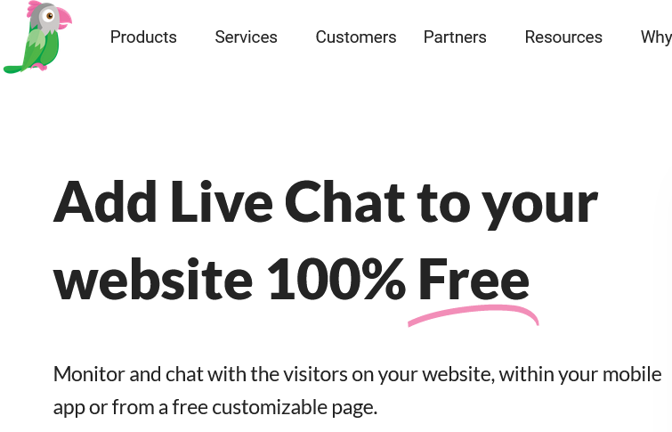 Time Management Tools
There are thousands of time management systems and apps on the market. I'm not a big fan of any of these. I actually think it can be counterproductive to accomplishing your goals. Why? Because it can make it challenging for you to use your own creativity and natural energy to get things done. While that may not be true for everyone, it's been my experience. Here are some tips to help you manage time without using tech tools.
● Use physical and digital tools to efficiently manage your time
● Unsubscribe to emails that are not important or urgent
● Don't commit to unnecessary meetings or calls
● Limit the number of times/hours you login to your smartphone
● Spend time planning, delegating & measuring outcomes
● Use S.M.A.R.T. goals
So, what tech tools will you use to make your life better?
Please follow and like us: